RUBBER Shield®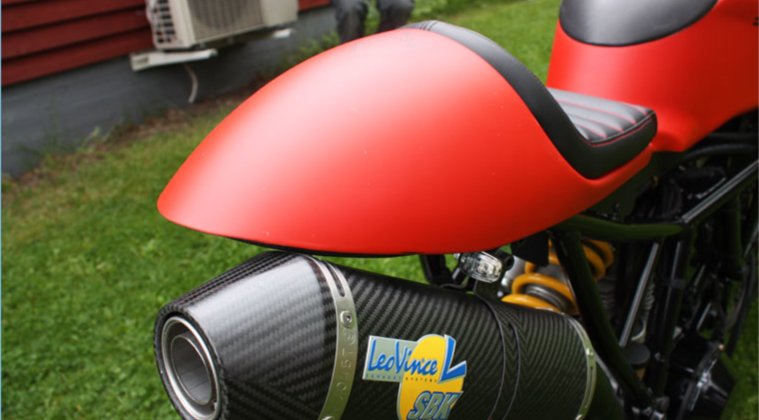 PAINTING INSTRUCTIONS - RUBBER SHIELD® SPRAY
RUBBER Shield® is a revolutionary scratch- and fuel-resistant coating. It is designed for completed surfaces which have been pre-coated with RUBBERcomp® rubber paint. RUBBER Shield® efficiently covers and coats the rubber layer underneath. RUBBER Shield® remains flexible and springy, and does not crack or become brittle even in extreme weather conditions.
The hardness, scratch- and solvent-resistance of the RUBBER Shield® coating are comparable to the original 2-component varnishes used on cars. Tested and proven to work in temperatures ranging from -30°C to 90°C.
GLOSS (DIN 67530 60°)
matt 0-25 gloss units
gloss 80-100 gloss units
HEAT-RESISTANCE: 90°C
SHELF-LIFE: 36 months
EU VOC VOC 637.39 g/L
SIZE: 400ml

APPLICATIONS: RUBBER Shield® coating should only be used on surfaces which are pre-coated with RUBBERcomp®. NOTE! When used with other materials, the coating will be permanent
INSTRUCTIONS: Apply the first layer of RUBBERcomp® rubber paint, following the instructions. Apply several coats - a minimum of 3 - to achieve a sufficiently thick and strong layer. Let the RUBBERcomp® surface dry completely.
First spray paint one coat of RUBBER Shield® onto the surface horizontally. Let dry for a couple of minutes. Apply a second coat vertically. Finally apply a third, wet coat horizontally.
COVERAGE
One coat: 4.5m²
3 coats 1.5m2 (recommended minimum)
4 coats 1.1m2 / 1 spray can
DRYING TIME
Drying time: (at 20°C, 50% relative humidity):
Dust-dry: 30 minutes
Dry to the touch: after 60 minutes
Dry and ready for use: 2 days
Final hardness 7 days
Avoid heavy stress during the first week. It may take several weeks to achieve final hardness. Drying times may be longer at cooler temperatures. The temperature affects both the quality and properties of the surface.

Download a PDF of the RUBBER Shield® painting instructions here >>
---